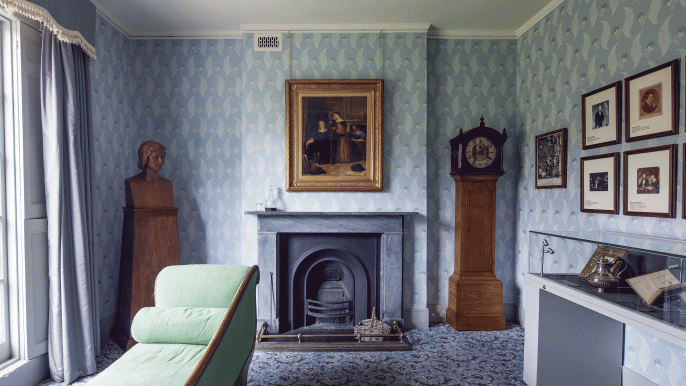 Ever fancied glimpsing inside some of London's most exclusive landmarks? You're in luck.
This weekend 16th-17th September, more than 800 buildings across the capital will open to the public for free as part of architectural festival Open House. Now in its 25th year, the event is bigger than ever, with everything from airy bell towers to baroque mansions to step inside and discover.
Where to start? We've honed in on the most iconic buildings on North London's doorstep to get your culture (and interior) fix. Without further ado….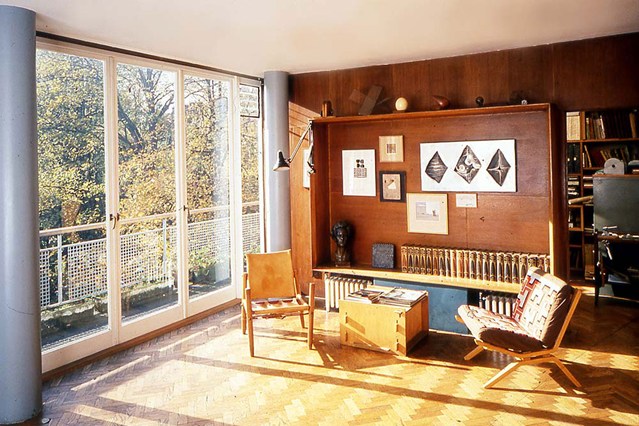 2 Willow Road, Hampstead, NW3 1TH
Broad, cool hallways, mid-century furniture and abstract paintings, fans of modern design will go weak at the knees for this gem of a house in Hampstead – the brainchild of Hungarian-born architect Ernö Goldfinger. Step through an unassuming doorway into 2 Willow Road (one of three exquisitely preserved mid-century houses now owned by the National Trust) and into an interior haven, where much of Goldfinger's personal possessions remain just as they were some 70 years ago, in all their Modernist glory.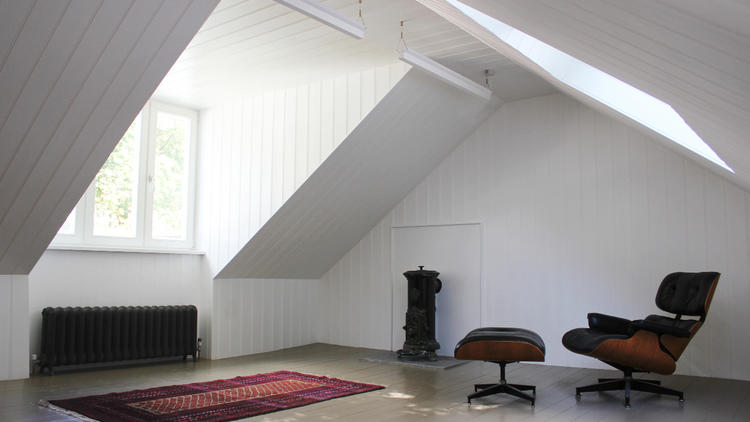 8a Belsize Court Garages, NW3 5AJ
After a two phase refurbishment in 2012, this late nineteenth-century coachman's living quarters was soon transformed into a retro-fitted maisonette, bathed in natural light and boasting glorious sloped walls. The mews house also tucks in a spacious architect's studio, whose high ceilings and sleek, minimal design is enough to elicit some serious interior envy.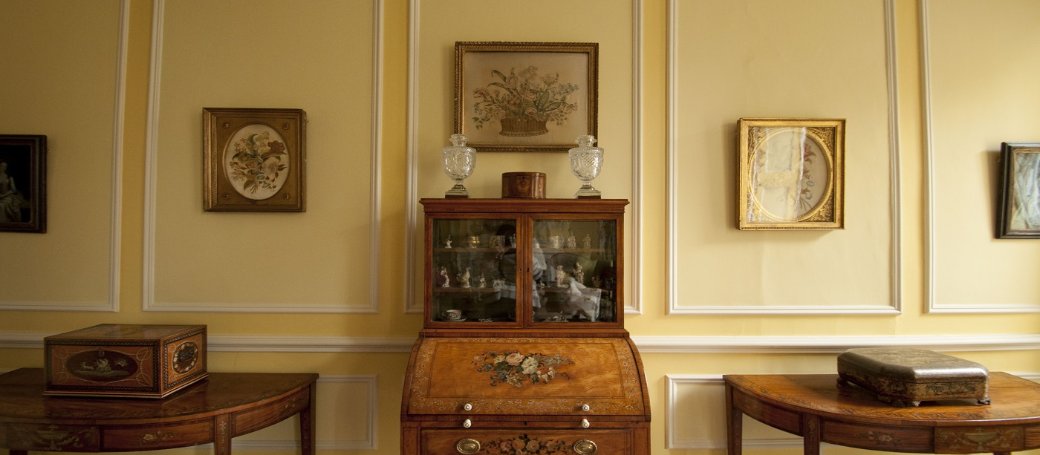 Fenton House, Hampstead Grove, NW3 6SP
If Fenton House's perfectly manicured lawns and fruit trees stop you in your tracks, wait till you step inside. Like a set straight out of your favourite period drama, the rooms are equally as captivating, with collections of paintings, porcelain, needlework and instruments at every turn. With all the craftsmanship and elegance of a Georgian home, its dazzling collection of décor tells a charming story of its past.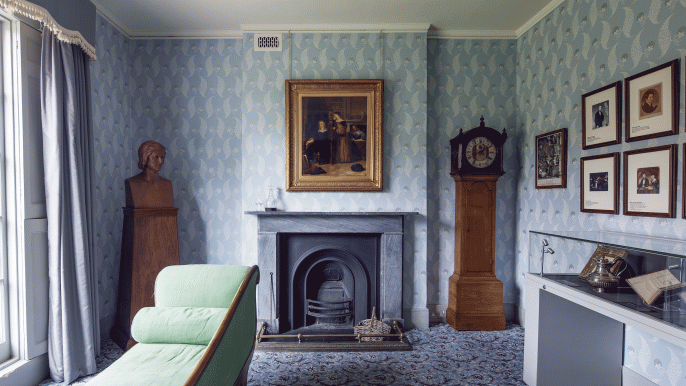 Keats House, Keats Grove, NW3 2RR
This elegant Regency house was once home to Romantic poet John Keats, from 1818 to 1820. Like much of Keats' poetry, the hallways and rooms permeate a beautiful, almost haunting sense of nostalgia. With a collection of books, letters, paintings, furniture and everyday household objects, the Grade I-listed white-stucco house has preserved the same charm it had when Keats sat down to write some of his most memorable poetry. A trip to this notable address might just ignite a similar creative spark.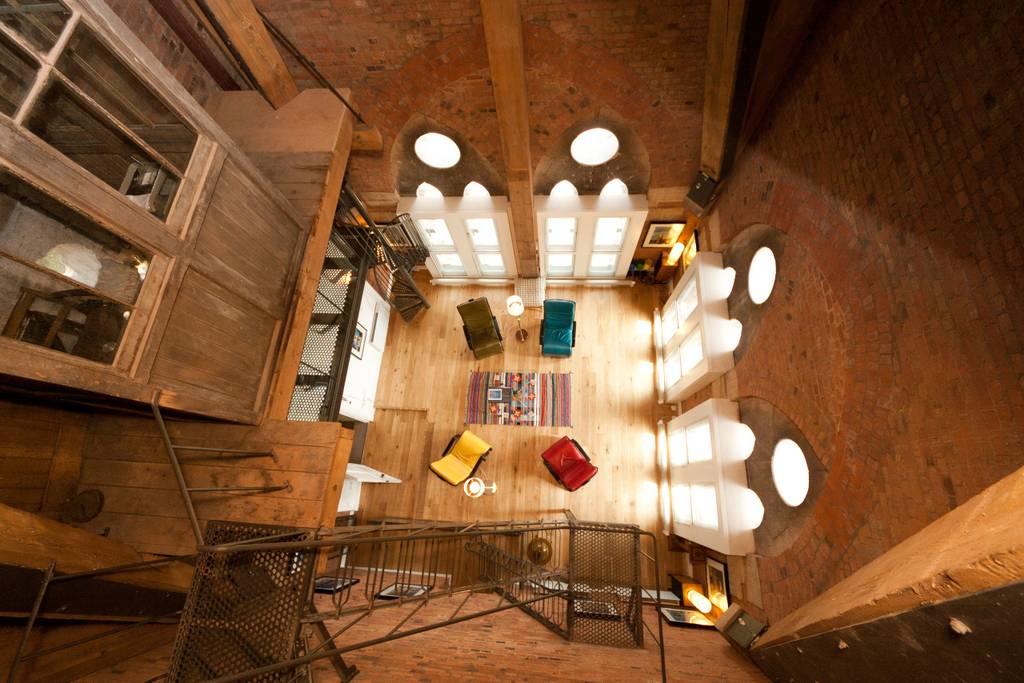 St Pancras Chambers and Clock Tower
The Forecourt, St Pancras Station, Euston Road, NW1 2AR
Set in the colossal clock tower of London's St Pancras International station, this glorious mezzanine apartment takes city living to new heights. Boasting truly elevated views, tall arched windows and solid oak wood interiors, it's an abode like no other – the whole front of the building a retired clock, originally constructed 150 years ago. After admiring the bell tower's quirky accents and 33ft ceiling, you'll wish time would stand still.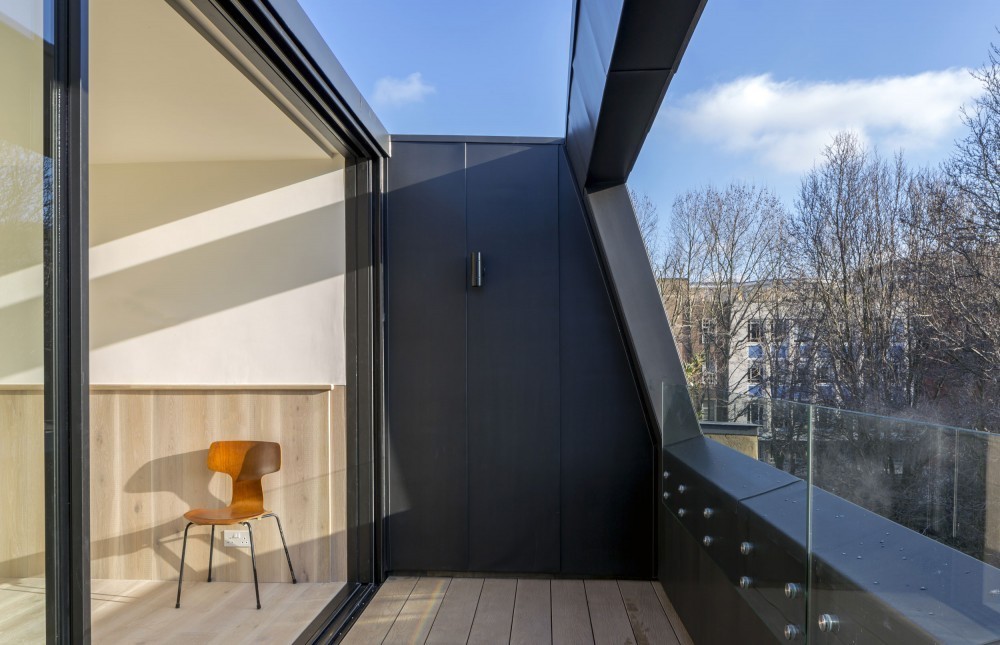 Fitzrovia House, 18 Colville Place, W1T 2BN
Once a neglected Georgian terrace, now a sleek modernist retreat, Fitzrovia House is quintessential of London's wave of property conversions. Its all white walls, glass, steel and concrete floors and multi-level plan nod to a rugged, utilitarian design that appeals to the minimalist in all of us. If you're after some serious industrial-chic inspiration for your own home, 18 Colville Place has the key.
Inspired by these hidden gems? Discover your own with our wonderful selection of propertiesin the North West London area.